Power SCDG Ripper
Rip songs from SCDG (Super CDG) discs and save them on your hard drive.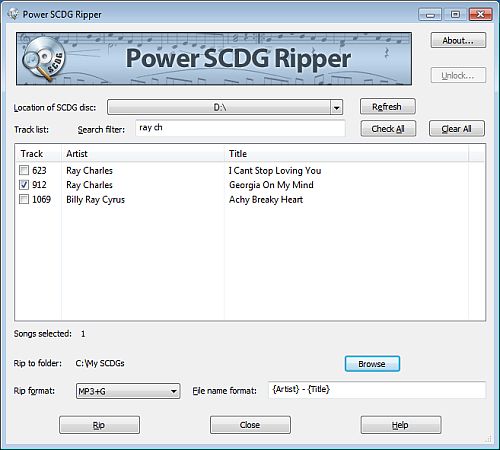 With Power SCDG Ripper it is easy to:
Choose songs from SCDG disc.
Save them to your hard drive as BIN, MP3+G, or Karaoke ZIP files.
Use automatic naming so each song is named according to your needs.
Use song filter and sorting to quickly find songs.
Works with Windows XP, Vista, 7, 8, and 10